Greeneville: Man arrested after crashing into TDOT paving equipment while intoxicated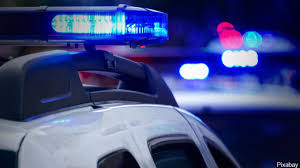 A man from Chuckey was arrested on Monday night after he reportedly crashed into state-owned paving equipment while intoxicated. According to a report from Greeneville Police, a Tennessee Department of Transportation worker observed suspect Dustin Garland crash into TDOT paving equipment at around midnight on Andrew Johnson Highway.
The TDOT employee followed Garland's vehicle until they passed an officer, who then initiated a traffic stop. The report says Garland was driving around ten MPH and was dragging his bumper. He consented to a breathalyzer test and blew a .272, nearly three times the legal limit. Dustin Garland was arrested and charged with DUI.
(Image: unsplash)