NBA champs Golden State offer McClung one-year deal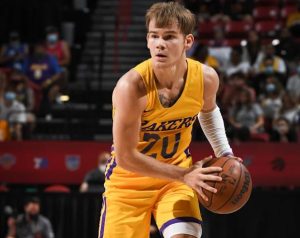 The basketball journey of Gate City's Mac McClung has taken him to Los Angeles, Las Vegas, Chicago, and now back to the west coast with a legit shot at an NBA contract.
The Golden State Warriors announced McClung has agreed to a one-year non-guaranteed deal with an option to compete for a permanent roster spot with the defending NBA champions during training camp.
McClung is the reigning NBA G League Rookie of the Year. During this year's Summer League schedule, McClung averaged 13 points and 4 assists per game.
(IMAGE: Bristol Broadcasting Co News Archive)