2.1 magnitude earthquake reported near Blowing Rock, North Carolina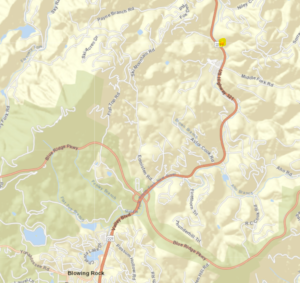 An earthquake was reported Tuesday just outside of Blowing Rock, North Carolina. According to the U.S. Geological Survey, the quake registered as a 2.1 magnitude and occurred 1.3 miles below ground. Detailed coordinates show the earthquake happened near Tweetsie Railroad Lane, between Blowing Rock and Boone.
No residents have yet reported feeling the quake, but those reports and more information on local earthquake happenings can be found on Earthquake.USGS.gov.
(Image: USGS.gov)