Police: Son kills three family members then shot and killed by officers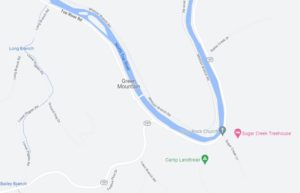 Investigators are saying a man in neighboring Yancey County, North Carolina killed three members of his family before he was gunned down by deputies.
Travis Caleb Woody, 24, exchanged gunfire with officers at the home in Green Mountain. After the incident, police found the bodies of Woody's mother and father, Herman and Shelia, and his sister, Chelsey.
The shooting remains under review by state law enforcement.
(IMAGE: Google Maps)