Actress Jennifer Garner visits victims of Eastern Kentucky floods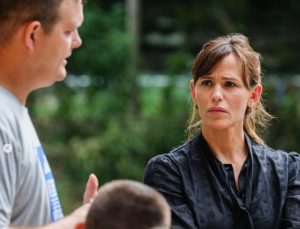 A non-profit organization that has helped children in Kentucky for over 90 years says the recent flood tragedy is the largest scale emergency they've worked in that period.
Actress and Save the Children ambassador Jennifer Garner recently met with families during her tour of the area and said in a statement the group is getting cash cards into the hands of parents to help them with their next steps.
Greta Wetzel, head of Save the Children's emergency response team, shared the story of a mom with a 3-year-old toddler who walked for three days in the mud until she was rescued.
Anyone interested in donating to help the group's efforts in Eastern Kentucky can click here.
(IMAGE: Shawn Millsaps for Save the Children / Official Instagram / DPI)