Prison gang leader linked to meth sales in Carter County sentenced to life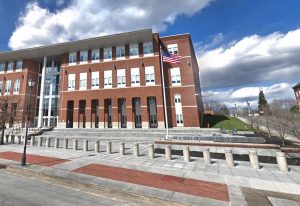 The head of the Brotherhood Forever prison gang based in Tennessee has received a life sentence for trafficking methamphetamine through several areas including Carter County.
Charles Elsea, Jr., 44, was convicted in March in US District Court in Greeneville on several drug charges related to the drug trade he operated behind bars using smuggled cell phones.
Elsea was the subject of a five-year federal investigation and could face further charges for a reported marijuana operation fueled by the $1.2 million he collected from meth sales.
(IMAGE: Bristol Broadcasting Co News Archive)