UPDATE: Civic Auditorium hosting PE classes for Dobyns Bennett while dome is repaired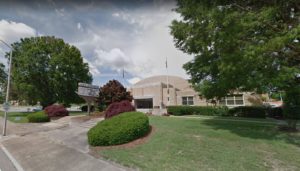 The Kingsport Civic Auditorium is now the temporary home of physical education classes for Dobyns Bennett High School students following the temporary closure of the Buck Van Huss Dome for repairs.
The city issued a report Tuesday that said auditorium officials are adjusting the schedule of operation for the facility to accommodate the public after school hours from 4 to 8:30 p.m. on weekdays.
The statement said reservations can be made by calling (423) 229-9457 or come to the civic auditorium and call the number posted on the front doors.
(PHOTO: Courtesy of Google Maps)