Texas murder suspect taken into custody in Smyth County, Virginia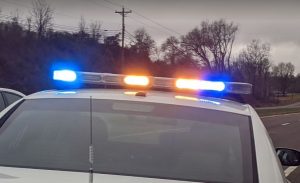 Court records in Smyth County, Virginia show extradition hearings for a Texas man accused of murder were finalized on Friday.
Daetwuan Rayvon Thompson, 29, a big rig driver from Irving, was taken into custody while delivering a load to a factory in Chilhowie last week.
Southwest Virginia Today reported that investigators recovered a rifle during a search of Thompson's truck. A warrant for his arrest was secured earlier this month.
Inquiries made by phone and email to the Irving Texas Police Department by Bristol Broadcasting have not been answered.
(IMAGE: Bristol Broadcasting Co News Archive)