Northeast Tennessee health departments offering Monkeypox vaccine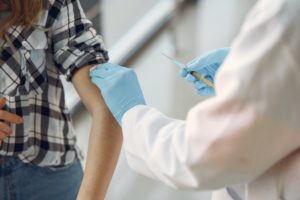 The Northeast Tennessee Regional Health Office is now offering Monkeypox (MPX) vaccines at all local health departments. Those eligible for the vaccine include individuals who may have been exposed to MPX in the last 14 days, anyone who has made intimate contact with someone possibly exposed, and men who have been diagnosed with an STD in the last 90 days.
Health department officials say the public should take steps to prevent Monkeypox such as remaining aware of any skin changes or new rash developments, avoid close contact with people who have a rash/lesion that appears to be MPX. Those wanting more information on the Monkeypox vaccine should contact your local health department.
(Image: Pexels)