FEMA: $92 million in flood aid allocated to Kentucky survivors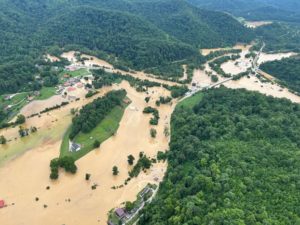 Kentucky emergency leaders say residents have taken delivery of more than $92 million in relief funding from FEMA following last month's historic flooding that killed over 30 people.
More than 6,500 residents in 13 counties have been approved for $53.6 million including rental insurance for homeowners. An additional $10 million was allocated for disaster-related needs.
FEMA continues to have 800 workers on the ground in Kentucky to assist with recovery. Survivors have until Sept. 28 to file for assistance.
(IMAGE: Bristol Broadcasting Co News Archive)