Virginia man dead after falling from Unicoi County waterfall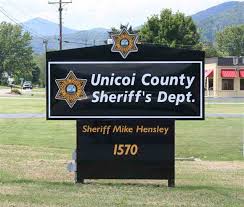 The body of a man from Virginia was recovered from Limestone Cove in Unicoi County on Sunday, according to Sheriff Mike Hensley. Officials received a call that afternoon about a hiker who had reportedly fallen off of Red Fork Falls while trying to get a closer look.
Sheriff Hensley said in a social media post that witnesses told the hiker not to get closer, but when he did, he slipped and fell. Multiple departments responded, and a team of more than a dozen people recovered the so-far unidentified man's body. The investigation is ongoing.
(Image: unicoi county sheriffs office)