Kingsport Aquatic Center hosting "Drool Pawty" September 10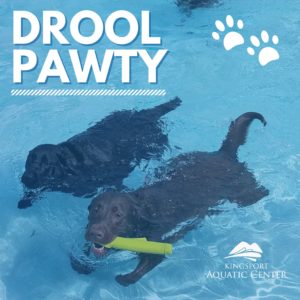 The Kingsport Aquatic Center is preparing to host its 9th Annual Drool Pawty, a pool party for dogs, this weekend. Registration is required for this event, which allows pet owners to bring up to two dogs per person for a swim in the toddler play area.
Admission is five dollars per dog. All pets must be up to date on vaccinations, with records provided during registration, which can be done on the Kingsport Aquatic Center's website. The Drool Pawty happens on Saturday from 1 to 3 PM.
(Image: KAC)