New mural unveiled at Johnson City's Fire Station 4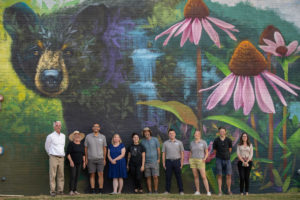 Johnson City now has another colorful mural downtown thanks to the city's public art committee. The mural is located at Fire Station 4, on Main Street at the edge of Kiwanis Park; it's located on a wall facing University Parkway and Market Street.
City officials commissioned artist Ernesto Maranje to complete the mural. His design features native wildlife, including a black bear, white-tailed deer, and birds. The mural can be viewed now at Fire Station 4 in Johnson City.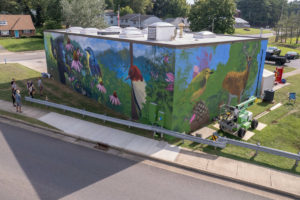 (Image: Johnson City)