Hawkins County: Two jailed after 154g suspected fentanyl found during traffic stop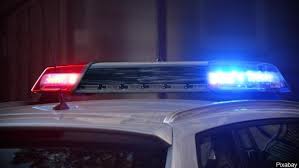 Two out of state felons are behind bars in Hawkins County after police found more than 150 grams of what they suspect to be fentanyl, and a loaded weapon. According to a report from the Hawkins County Sheriff's Office, the bust resulted from a traffic stop on Highway 11W in Mooresburg early Sunday morning.
Deputies stopped the vehicle for swerving in and out of the roadway at a low rate of speed. They noticed an open container of vodka near the passenger's leg, within reach of the driver, Joshua Caleb Barnes, of Detroit, MI. Consent to search revealed 29 grams of marijuana and 154 grams of a fine grey powder believed to be fentanyl.
Additionally, officers found a loaded Ruger 22 pistol and a loaded magazine. Deputies were able to confirm the pair was traveling with intent to sell the narcotics, and both Barnes and his passenger, Reychelle De'andria Adams, Louisville, KY were arrested on numerous charges.
(Image: unsplash)