Bristol Casino reports more than $14 million adjusted gross revenue in August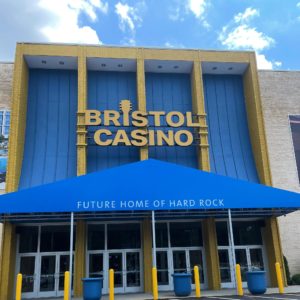 The Virginia Lottery released its casino activity for the month of August, which solely includes the Bristol Casino, future home of Hard Rock. According to the report, Hard Rock Bristol generated more than $14 million in adjusted gross revenue from slots and table games.
State tax from casino revenue is required to go to both Problem Gambling Treatment funds and Family and Children Trust funds.
(Image: Bristol Broadcasting News Archive)