VSP: Online scammers clone former equipment business and scam thousands of dollars from consumers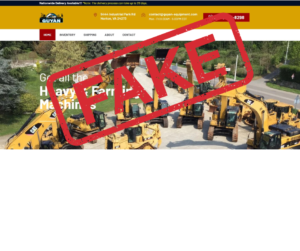 State Police investigators are cautioning consumers online about a heavy equipment sales scam based in Southwest Virginia that has resulted in thousands of dollars in bogus sales to customers in several states.
The FBI is also involved in the investigation of scammers who cloned the name of Guyan Heavy Equipment, a former business based in Norton, and used fake business licenses and other tactics to solicit sales through social media.
The URLs associated with the business have been shut down online.
(IMAGE: Courtesy of Virginia State Police)