Virginia man dies after being rear-ended, thrown off farm tractor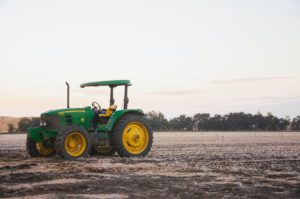 A Crockett, Virginia man is dead after he was reportedly rear-ended while driving a farm tractor. According to a report from Virginia State Police, Charles R. Cregger, 59, was traveling South on Ridge Avenue near Huckleberry Road in Wythe County.
The tractor was hauling a corn chopper when it was struck from behind by an SUV. Cregger was thrown from the tractor and pronounced dead at the scene. The driver of the SUV sustained minor injuries; she was not wearing a seat belt. VSP says charges are pending and the investigation is ongoing.
(Image: unsplash)