Bristol Tennessee police investigating Volunteer Parkway hit-and-run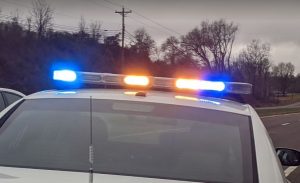 A hit-and-run investigation began Friday morning after a pedestrian was struck by a pickup truck near the Bristol Motor Speedway campus.
Police said the collision occurred at the Old Thomas Bridge Road intersection of Volunteer Parkway in the vicinity of Raceway Condominiums just before 9:30 resulting in the female victim suffering serious injury.
Eyewitnesses said the male driver in a red mid-1990s to early 2000's Ford Ranger pickup initially stopped and then drove away from the scene until turning onto Exide Drive. The truck now has damage to a side mirror, front bumper, and headlight.
(IMAGE: Bristol Broadcasting Co News Archive)