Hampton man arrested after police find 300 grams marijuana, narcotics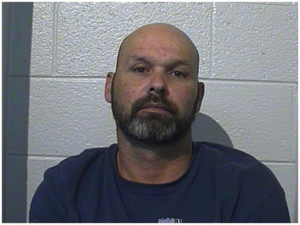 A Hampton man was arrested in Jonesborough on Thursday after a traffic stop led officers to finding 300 grams of marijuana and narcotics in his vehicle. According to a report from the Washington County Sheriff's Office, deputies stopped the vehicle for speeding on Greenwood Drive.
The report says officers smelled a strong odor of marijuana which led to a search of the car. Police found 300 grams of weed, several oxycodone pills, and various paraphernalia. The driver, Jason S. Hartman, 47, was arrested for possession with intent to resell and booked on a $21,000 bond.
(Image: WCSO)