JCPD reports uptick in drivers placing school bus riders in danger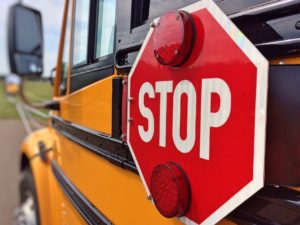 Lt. Becky West of the Johnson City Police Department says city school bus drivers are seeing a marked increase of drivers illegally passing buses when they are stopped to pick up or drop off students.
Tennessee State Law requires all vehicles to come to a complete stop at a safe distance from a stopped bus and drivers traveling in the opposite direction must stop unless there is a physical barrier dividing the road and pavement.
Failing to stop carries a misdemeanor charge and a fine between $250 and $1,000.
(IMAGE: Courtesy of Pixabay)