Damascus distillery selected by USA Today as one of the best new spirit makers in the US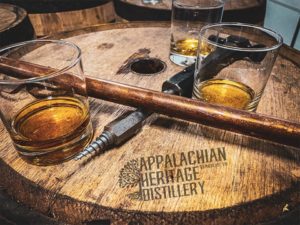 An alcohol manufacturer based in Washington County, Virginia was named one of the top 10 new craft distilleries in the U.S. by the USA Today publication.
Appalachian Heritage Distillery in Damascus was selected fourth by a panel of seven judges who narrowed the field down from 20 to 10 finalists and then announced selections last week.
According to information on the company website, Appalachian Heritage manufactures whiskey, gin, and vodka based on recipes first produced in the 1900s.
(IMAGE: Appalachian Heritage Distillery / Official Facebook / DPI)