Grant funding coming to coal-impacted communities in SWVA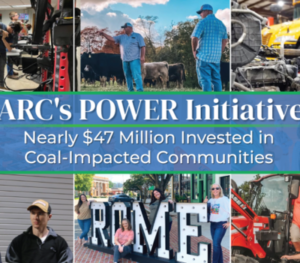 More than $4 million is headed to Southwest Virginia to support communities impacted by severe job loss in the coal industry. According to a statement from United States Senators Mark Warner and Tim Kaine (both D-VA), the funding comes from the Appalachian Regional Commission's POWER initiative, and will help create jobs and improve public health.
Funding includes $1.5 million to Appalachian Sustainable Development to address challenges facing regional agriculture producers and food processors. Then, $500,000 will go to St. Mary's Health Wagon in Clintwood to expand training for dental professionals. Read more about the ARC's POWER initiative here.
(Image: ARC.gov)