Theme and date announced for 2022 Johnson City Christmas Parade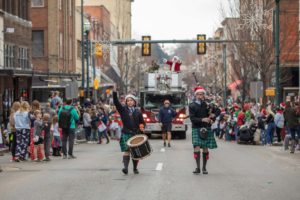 The Blue Plum Organization announced on Friday the date and theme for this year's Johnson City Christmas Parade. The annual tradition happens on December 3rd at 10:30 AM, and this year's theme is "Christmas Around the World".
Organizers say community groups and individuals are encouraged to create floats for the parade, and the deadline to register is Nov. 21. The route will begin at ETSU and run through downtown, ending near Legion Street. The Johnson City Christmas parade happens on December 3rd. More info on the official website.
(Image: Johnson City, TN – City Government / Facebook / 2021 archive)