Vendor: Prices for Tennessee at Georgia now the highest-priced regular season ticket on record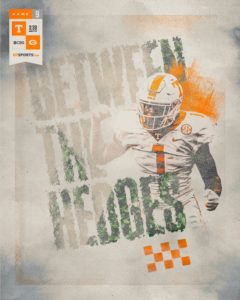 If you were lucky enough to score tickets to this weekend's SEC showdown in Athens between Tennessee and Georgia, you may have your hands on the most expensive regular season tickets in the history of college football.
Vendor TickPick reported as of Wednesday the price of admission had quadrupled for the online consumer with a one-seat selection costing $626. The retail price for the same game at the beginning of the season was $197.
Tickets to the number one versus number three showdown shot past the annual Michigan – Ohio State rivalry that now has an average price tag of over $500 per person.
(IMAGE: Courtesy of University of Tennessee Football / Official Facebook / DPI)