Woman charged after falsely reporting Carter County hoax shooting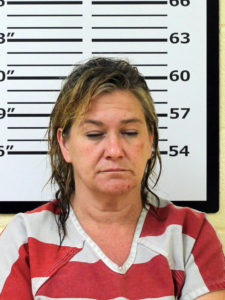 A Carter County woman is charged in connection to a reported shooting that was found to be a hoax last Sunday. According to a report, Angelia Michelle Robinson, 50, is charged with two counts of false reporting.
Deputies responded to the reported shooting on Woodland Drive, where a 911 caller claimed a man had shot another, and was holding three women against their will in a basement. Deputies discovered no shooting had occurred, and no one was inside the residence.
With the help of Carter County 911, police identified Robinson as the caller, and that this wasn't her first time false reporting. Robinson had allegedly called 911 on Oct. 30, stating she had witnessed a child being sexually assaulted. That was found to be false, as well. She was arrested Wednesday and later released after posting a $5,000 bond.
(Image: CCSO)