Limestone man jailed after police find marijuana packaged for resale during traffic stop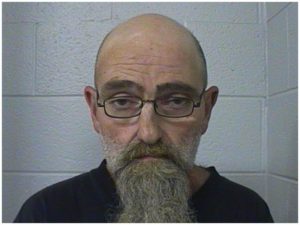 A Limestone man was arrested Wednesday on felony charges following a routine traffic stop in Jonesborough. According to a report from the Washington County Sheriff's Office, deputies stopped a vehicle on Highway 81 South.
The report says deputies smelled a strong odor of marijuana as soon as the driver rolled down his window. When asked, the driver, Brian Whittemore, 54, told police he had a duffle bag containing weed in his back seat. Officers found more than three ounces of marijuana packaged in smaller baggies for resale. Whittemore was jailed on a $10,000 bond.
(Image: WCSO)