Teen at Science Hill High charged with dealing marijuana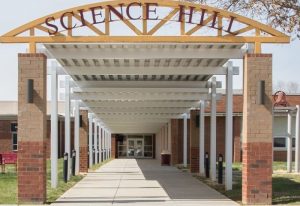 The discovery of a group of students using vape products in a boy's bathroom at Science Hill High School results in a 14-year-old student being charged.
The report from Johnson City police said the teen was found in possession of marijuana shaped into 6 squares along with $50 in his wallet.
The child was charged with felony drug resale and was released to the custody of a guardian. The juvenile will be arraigned in court next Friday.
(IMAGE: Bristol Broadcasting Co News Archive)