Virginia Governor Youngkin orders statewide review of COVID-19 penalties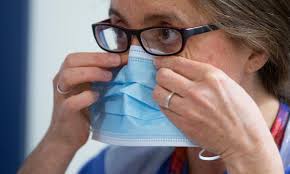 Virginia Governor Youngkin issued an executive order on Tuesday, requiring enforcement agencies in the Commonwealth to report all penalties related to COVID-19 shutdown violations. Youngkin says in addition to this statewide review, he will direct agencies to halt further collection and enforcement of COVID-era penalties at his December 15th budget presentation.
The budget will also include an order for the Secretary of Finance to work with agencies on a reimbursement process for people and businesses who Youngkin says paid unjust COVID-19 fines and fees.
Read more here.
(Image: Bristol Broadcasting News staff photo)