Abingdon woman accused of cutting man's throat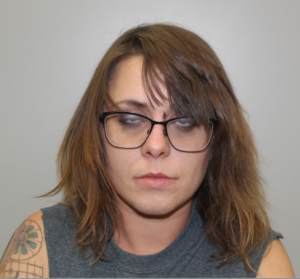 An Abingdon woman was arrested on Friday after she allegedly cut a man's throat. According to the Washington County, Virginia Sheriff's Office, Sierra Gobble, 28, is charged with malicious wounding after deputies responded to a residence on Shelton Drive in regard to a stabbing.
Officers identified a male victim at the home with a laceration to his neck. He was transported to a nearby hospital for treatment and later released. Sierra Gobble was taken to the Southwest Virginia Regional Jail and is being held without bond.
(Image: WCSO)