Tennessee receives nearly $6 million "Internet For All" funding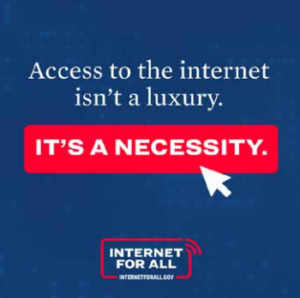 The U.S. Department of Commerce on Monday awarded the State of Tennessee nearly $6 million of "Internet For All" grant funding. The Internet For All initiative was created by the Biden-Harris Administration, and it aims to help under-served areas achieve affordable, quality, and reliable internet service.
U.S. Secretary of Commerce Gina Raimondo thanks Governor Bill Lee for his work in expanding internet access across the state of Tennessee: "Addressing the needs of rural Tennesseans is essential to achieving digital equity and closing the digital divide."
Read more on the Internet for All official website.
Every Monday is "Cyber Monday" @NTIAgov as we announce new funding awards and continue working to help states get everyone connected to affordable, reliable, high-speed Internet service. The roundup: pic.twitter.com/koay73FdOa

— NTIA (@NTIAgov) December 12, 2022
(Image: InternetForAll.gov)