Kingsport police trying to locate two sex offenders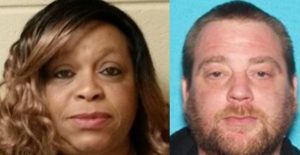 Kingsport police have obtained warrants for two city residents they have classified as violent sex offenders who failed to inform state correctional staff of their latest address.
Rowena H. King, 56, is charged with violation of the sex offender registry. She was found guilty of aggravated rape and sexual assault in 1990. The report said King failed to notify the agency beginning in 2018 and the address on file is no longer valid.
The other is Robert John Walsh, 38, convicted of sexual assault in 2004. Police said he has been avoiding contact with authorities since February.
(PHOTOS: KPD TN)