Virginia Oil and Gas providing free community meals across SWVA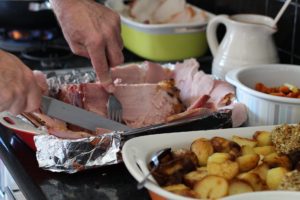 The Virginia Oil and Gas Association (VOGA) is providing free meals to communities across the Southwest region this season. VOGA leaders say the free meals to those in need happen at five Southwest Virginia locations on dates leading up to Christmas.
They'll be in Dickenson County on the 19th, Buchanan County on the 19th and 20th, Norton on the 22nd, and Abingdon on the 23rd. A full list of times and locations for these free holiday meals can be found on the VOGA official website.
Buchanan County, Virginia
December 19,2022
Noah Horn Well Drilling
1070 Sandy Valley Lane
Oakwood, VA. 24631
11:30– til food runs out
December 20,2022
Hurley Middle School
6911 Hurley Rd,
Big Rock, VA 24620
11:30 til food runs out
Special assistance for Hurley Flood Victims– 11:30 AM till food runs out
Dickenson County, Virginia
December 19, 2022
Pig-N-Out- Food Truck
Clintwood Baptist Church
179 Clintwood Main St,
Clintwood, VA 24228
11:30 AM till food runs out
Wise County, VA
December 22, 2021
Barberitos Southwestern Grille & Cantina (Norton, VA)
746 Commonwealth Dr
Norton, VA 24273
11:00 AM- 2:00 PM
Washington County, VA
December 23, 2020
Pleasant View UMC
18416 Lee Hwy, Abingdon, VA 24210
11:00 AM-2:00 PM
Times, locations and availability are subject to change.***
(Image by vivienviv0 from Pixabay )