Weekend crash shuts down part of Interstate 26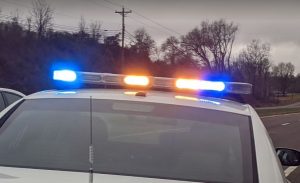 Kingsport police shut down a portion of Interstate 26 following a serious crash that resulted in the victim being extricated from the vehicle.
A report issued by city officials said a vehicle driven by Lisa Falvey, 55, of Mount Carmel was traveling westbound on the highway near the Rock Springs area when the car went off the side of the road, overturned, and landed on its side against a guardrail.
Police blocked off that portion of the interstate to allow a medical helicopter to land and take the victim to an area hospital. At last report, Falvey was listed in stable condition.
(IMAGE: Bristol Broadcasting Archive)