Greeneville woman found passed out in running car at liquor store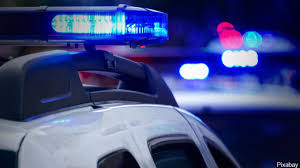 A Greeneville woman was arrested on Monday night after deputies found her reportedly passed out behind the wheel of a running car in a liquor store parking lot. According to a report, officers responded to a package store on Tusculum Boulevard at around 9 PM after receiving complaints from a witness.
An officer arrived and woke up the suspect, Ashley Lyons, 37, who said she had been drinking. The report says Lyons performed poorly on a field sobriety test and she was arrested for DUI. Upon search of her car, police found a bag of marijuana, a full bottle of vodka, a pack of beer, and a grey substance believed to be heroin.
(Image: Pixabay)