More than $2 million distributed through Hurley Relief Fund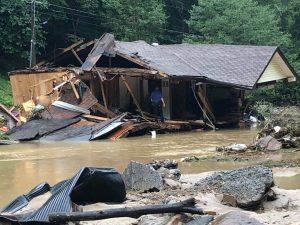 Virginia Governor Youngkin says more than $2 million has been distributed through the Hurley Relief Fund. This program was created following devastating flooding in the Hurley community of Buchanan County in August of 2021.
Last year's flooding event triggered both a state declaration of emergency as well as a federal Major Disaster Declaration. Officials say the relief funds come in the form of claim payments to eligible residents that experienced flood-related property damage in Aug. 2021.
Those interested can find more information on the Hurley Flood Relief program by contacting the Buchanan County Department of Social Services. More information on Gov. Youngkin's website.
(Image: Bristol Broadcasting archive)