UPDATE: Several communities in Jonesborough impacted as crews repair broken water lines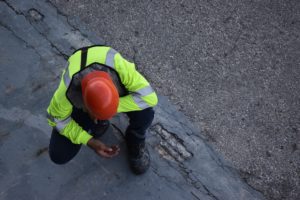 Jonesborough water department staff held a press conference Monday afternoon to provide the public with details on the extent, and specific communities affected by numerous water line breaks across town.
Officials say crews found leaks in several distribution lines, and are working to inspect for more and make repairs across all 500 miles of waterlines. Residents in the following areas have and will be impacted as lines are checked and fixed: Hwy 107, Bumpass Cove, North of 11-E, West of Jonesborough, Limestone, Telford, Bowmantown, and Conklin.
Water department staff encourage Jonesborough residents to conserve water, even if theirs doesn't seem to be affected. Water bottle distribution is happening Monday evening from 7 to 9 at both Lamar and Grandview Elementary Schools for households that need it– for consumption only. Those with well or spring water, or other sources should use it to flush toilets and use water bottles for consumption only.
(Image: Pexels)