Victims of Crossville, Tennessee house fire identified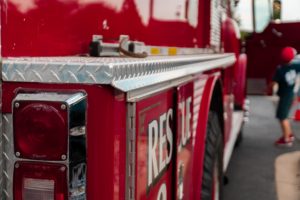 The Cumberland County Sheriff's Office has released the identities of six people who were found deceased following a house fire. The tragic fire happened early Monday morning on Plateau Road in Crossville, around an hour and a half outside of Knoxville. Initial reports say first responders arrived at the home, already fully engulfed.
According to an update on Thursday, the medical examiner has confirmed the bodies of Trent McCoy, 55, his wife Karen McCoy, 54, and Christopher McCoy, 33 were recovered from the home. While officials haven't positively ID'd the other three victims, the sheriff's office says they have strong reason to believe they are Melissa McCoy, 23, and two children age 4 and 3.
The update goes on to say the victims' cause of death is not being released yet, and the exact cause of the house fire is still under investigation.
(Image: pexels)