UPDATE: Operations back to normal: Wise County dispatch relocates after threats made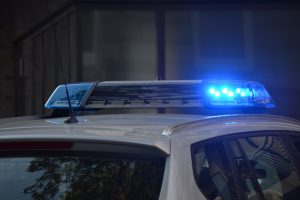 Update:
The Wise County Sheriff's Office says operations have gone back to normal after a threat was received at around 3:30 Friday afternoon, causing the dispatch center to relocate to a secure location temporarily.
An update to social media says a call was received stating explosives were placed at both the justice center and courthouse in Wise County. Officials say no evidence has been found to support the threats or legitimacy of the call. Limited details are being provided as the incident is still under investigation.
Initial report:
The Wise County, VA Sheriff's Office says Friday afternoon that it's dispatch center was forced to relocate from the justice center after threats were made. According to a social media post by the department, two separate threats were made, and dispatch is working out of a different location on Friday evening/night.
The post says emergency 911 lines should work normally, but some temporary issues may occur with non-emergency phone lines. Officials hope to resolve the issue in "the next couple hours", they say Friday at 5 PM. Updates as they become available.
(Image: unsplash)