Bluff City Police arrest suspect linked to recent auto burglaries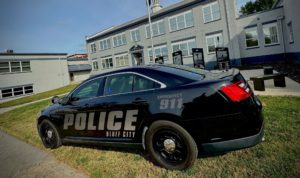 Reports of vehicle burglaries in Bluff City during the holiday season led to the arrest of a man on Wednesday. A report from Bluff City Police says the reported break-ins took place between Dec. 19, 2022 and Jan. 10, 2023.
Further investigation revealed Isaiah Michael Wells, 24, of Bluff City as a suspect, and police took him into custody on Wednesday. Isaiah Wells is charged with four counts of vehicle burglary and public intoxication.
(Image: BCPD)