Sheriff's Office Reports Break-In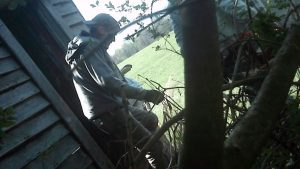 Sullivan County Sheriff's Office says two men are suspects in a case involving breaking and entering in a Blountville neighborhood.
The men were caught on camera taking different items estimated to be valued at more than $1,000. This footage was taped on April 24th at a property on Adams Chapel Road. Some of the items taken were power tools, two tobacco baskets, and a radio.
The video also caught the men leaving the scene in a Green SUV.
If you have any information on the suspects, please call (423)-279-7500.