Bristol, Virginia man arrested on kidnapping, abduction, drugs; other charges pending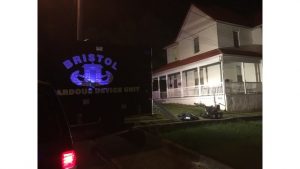 More is expected to come today after police in Bristol, Virginia arrested 56-year old Billy Vincent Burke on kidnapping, abduction, and drug charges. Additional charges are pending after police found components of a possible explosive in an apartment.
A woman called police stating she was being held against her will in the 500 block of Moore Street. When law enforcement arrived, the woman told police that Burke had explosives. No devices were found. Police say other charges could be pending the components found.