Judge suggests lawsuit against Cabela's and BVPD to move to jury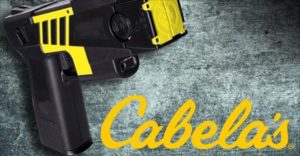 A judge has denied motions to dismiss a pricey lawsuit filed against Cabela's store and two Bristol Virginia Police Officers.
Chris Blevins, Jr. was falsely accused of shoplifting at Cabela's last November when two Bristol Police officers allegedly tazed him. The store hired police officers for Black Friday security. Blevins is claiming $700,000 in damages. A judge now says the decision on the incident should be left up to a jury.
Officers Wendy Brewer and Patricia Eller are expected to file for dismissal of charges again.