Man added to Tennessee Bureau of Investigation's "Most Wanted" List and Blue Alert Issued in Manhunt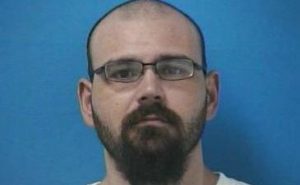 UPDATE 4:30 p.m.
A man wanted for the shooting death of a Dickson County Sheriff's has been added to the Tennessee Bureau of Investigation's "Most Wanted List." A Blue Alert has been issued which is occurs when an officer is killed or serioously injured in the line of duty.
Steven Wiggins allegedly shot the deputy after police responded to a call of suspicious vehicle on Sam Vineyard Road. The officer was found dead inside his patrol car a few miles away.
Wiggins has a lengthy, violent criminal history spanning over the course of more than a decade. He stands approxiamtely 6′ 1" tall and weighs around 220 pounds with brown hair and eyes. Multiple agencies are assisting in the manhunt and anyone with information on his whereabouts is asked to call 1-800-TBI-FIND.
Breaking News from the Tennessee Highway Patrol and Tennessee Bureau of Investigation. A Dickson County Sheriff's deputy was shot and killed early Wednesday morning.
A police source says the deputy was attempting to stop a driver with an expired tag around 7am. A short chase occurred. Shots were exhanged and the deputy was killed.
The Dickson County sherrif's office has identified the suspect as Steven Wiggins. He is currently armed and on the run near the area, as confirmed by the Dickson County Mayor Bob Rial