Kingsport man threatens McDonald's employees and customers with pocket knife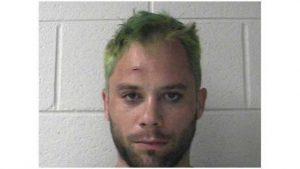 A Kingsport man is set to appear in court on Monday after a drunken threat at McDonald's in Johnson City over the weekend.
Johnson City Police officers were called to a scene at the McDonald's on North Roan Street where a man was threatening employees and customers.
Samuel L Bellamy was intoxicated in public and disrupting the peace when law enforcement arrived around 9:20 on Friday evening.
Employees told the Johnson City Police that Bellamy was demanding his drink while pointing a pocket knife at customers and employees.
Bellamy was arrested and is being held at the Washington County Detention Center on a $5,500 bond. He is being charged for aggravated assault and public intoxication.