SWVA man in custody, wanted in suspicious death of wife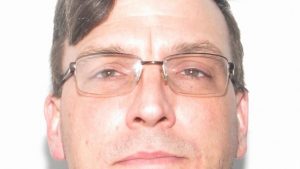 A Southwest Virginia man wanted for questioning in the suspicious death of his wife was taken into custody over the weekend.
Virginia State Police confirmed Saturday they were looking into the death of 40-year old Eva Marie Borders. Her death was described as "suspicious in nature." Authorities found Eva Marie Borders dead inside a home on the 100 block of Charleston Street in Weber City, Virginia after a 911 call was placed early Saturday morning.
Authorities were searching for her husband, 43-year old Jason Scott Borders. He was wanted for questioning in the woman's death. Borders was later wanted for an incident involving a juvenile female. He had warrants for his arrests with charges including one felony count of abduction, one felony count of child neglect and another felony count of assault.
Borders was taken into custody in Hawkins County on Saturday night. The investigation of the suspicious death of Jason Borders' wife is ongoing.