Kingsport Police Searching for Stolen Vehicle from Kia Dealership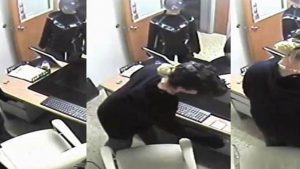 Two suspects who burglarized the Chantz Scott Kia dealership are still on the run.
Just after midnight, two females broke into the dealership. They took a set of keys, and stole a black 2018 Kia Stinger.
Also reportedly missing is a temporary license tag #C964844, which may be displayed on the stolen sedan.
Surveillance video on the burglary was released this morning on the Kingsport Police Department's YouTube channel. https://youtu.be/Zc-N2jyOIbw
The names of the suspects have yet to be released. Anyone with information that leads to the solving of this case is asked to call Detectives at the Kingsport Criminal Investigation Division or the Kingsport Central Dispatch.