Tri-Cities duo arrested on drug charges after traffic stop in Johnson City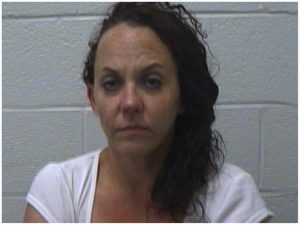 A traffic stop in Johnson City for failure to yield turned into something much bigger for two Tri-Cities residents.
Police pulled over 29-year old Christopher Antone and 39-year old Holly Frye on Friday in the intersection of Boone Street and West Main. Following a search aided with K-9 units, JCPD discovered narcotics and drug paraphernalia.
Antone is being charged with failure to yield, driving on a revoked/multiple, unlawful drug paraphernalia, and multiple methamphetamine possession and exchange on several counts
Frye has fewer but similar charges regarding drug paraphernalia and methamphetamine.
This is not the duos first run-in with Washington County crime. Antone has been charged with robbery, two different accounts of aggravated assault and criminal trespassing. Frye has been involved with shoplifting on multiple cases, simple possession of schedule 11 drugs and worthless checks over a grand.
Both are being held in the Washington County Detention Center on $12,000 bonds. They're set to appear in Sessions Court on Monday.