Two of Three Apprehended in Wise County Shooting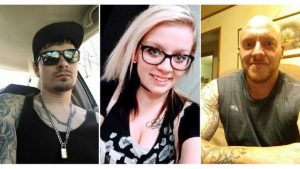 Two of three people that are considered "persons of interest" in a shooting over the weekend in Wise County have been taken into custody
Those individuals are Paige Elizabeth Carroll and Aaron Leigh Adams. The one person left uncaputred is Lewis Wesley Hickman III.
According to the Wise County Sheriff's Office, the shooting occurred on Black Valley Road Saturday. The victim was reported to be inside his garage, and working on a vehicle at the time of the Incident.
Anyone with information involving this developing story is as to contact the sheriff's office at 276-328-3756.