Washington County Virginia Schools Now have Student Resource Officers in all schools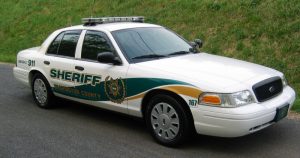 Student resource officers will now be present in all 16 Washington County, Virginia public schools following increased concern from parents of students.
Nine schools already have SROs, and the State Compensation Board is one of the many sources of funding. Additional funding will help add six extra SROs this fall, according to Washington County Sheriff Fred Newman.
Superintendent of Schools Dr Brian Ratliff speaks about the increased presence of resource officers in schools,
"From a community perspective and safety standpoint, we certainly felt like it was important to address one of those variables, and one of those variables is to have security in the facilities. Obviously with all of the school shootings that have taken place, that has elevated concern."
Following the tragic mass shooting at Stoneman Douglas High School earlier this year, school systems all across the country have been on high alert to keep all that attend safe.