Solar Power on the decline in Tennessee, could be felt in state economy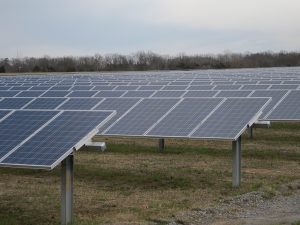 There's a cloud hanging over solar power in Tennessee—based on analysis released today by the bipartisan group Tennesseans for Solar Choice.
The Tennessee Solar Energy Industries Association says the Tennessee Valley Authority is slated to install less solar power now than it has since 2011. Year to date solar applications are down 73 percent. In a statement, the TVA says it has more than 400 megawatts of solar power currently available and are reviewing proposals to add up to 200 additional megawatts.
Stephen Smith with Southern Alliance for Clean Energy says the end result of a solar power decline will be felt in the state's economy. ""Customers are not given a choice to be able to put solar on their homes. It means that small businesses are not able to take advantage of solar to help lower their costs. And most importantly, it means we're losing jobs and economic development opportunities."
Tennessee ranks 25th in the nation for installed solar power.